Inspiring Design with Ethan Allen
We developing meaningful partnerships, no matter the job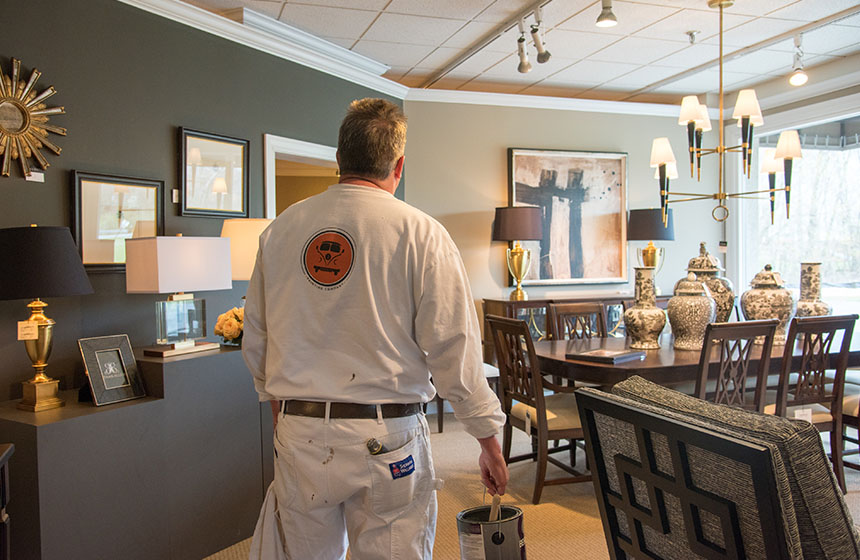 For years, Ethan Allen has relied upon Two Dudes Painting Company to maintain the many walls throughout its massive 13,000-square-foot Lancaster store. What's resulted over the years is a relationship rooted in trust.
Rick Babusci, Ethan Allen's design center manager, describes his work with The Dudes as a partnership. "It's not as simple as sending over a work order and scheduling the day and time for the work. It's like having someone on [our] team. There's a face-to-face relationship that I find helpful."
The showroom at the furniture store is as residential as it is commercial. "When a client comes in, we work to help them identify their style," says Ethan Allen design consultant Linda Stabinski. She arranges each in-store vignette to inspire and works directly with customers to create personalized looks for their homes.
"Our clients don't just come to Ethan Allen for furniture," says Babusci, "they come here for the expertise of the design team. What paint we use and how we use it is something that they're very interested in, and it informs their decision-making for their homes."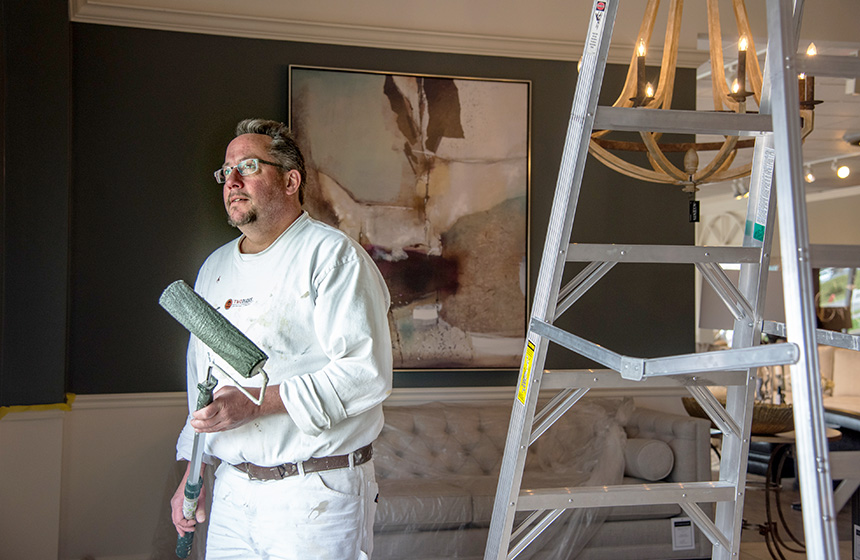 At Ethan Allen, the paint on the store walls isn't just a minor or overlooked detail – it's an essential element of the display. "I think paint can make or break a room," says Stabinski. The design consultant finds paint services so important that she also recommends The Dudes to all her clients. "It's vital to have trust in your painter, to know that they're going to get it right when you've asked for a specific look for them. Two Dudes are my go-to for any of my clients doing any painting, whether it's one room or a whole house."
Watch our video to learn more about our partnership with Ethan Allen.
Ready to tackle your next painting project? Request a free quote today.
Let's Get Started On Your Project
Our quotes are free! Choose the option that's best for your project.