Crafting the Restaurant Experience
The historic General Sutter Inn and Bulls Head Pub get a tasteful update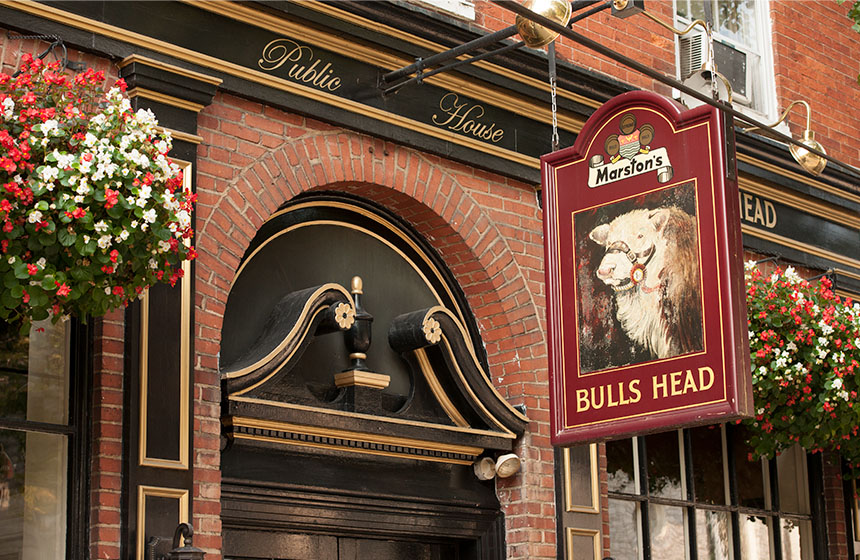 For Paul Pendyck, authenticity is everything.
As the owner and proprietor of the Bulls Head Pub and The General Sutter Inn, both located in Lititz, PA, he has long faced the challenge of curating experiences that are true to form. The Bulls Head takes its cues from the pubs of England, while the 200-year-old General Sutter Inn maintains a historic Victorian heritage without being kitschy or overdone.
As a Brit himself, Pendyck had a leg up on creating a genuine pub experience. "In England, they say that 'The pub is the hub.' We've tried to create a real hub with a warm atmosphere where people will feel comfortable. The paint, applications of the finishes, and the embossed wallpaper all play a part in creating that atmosphere."
The Dudes first tackled the Bulls Head. We painted the outer facade black and gold – a standard British pub palette. But the thick black paint is more than just an homage to his homeland – it's the authentic, sourced from Holland, paint that is used across all England. By Pendyck's admission, it was a doozy to use. "It's a difficult paint to apply because the level of gloss is so high that, if the surface isn't perfect, it shows every flaw" said Pendyck.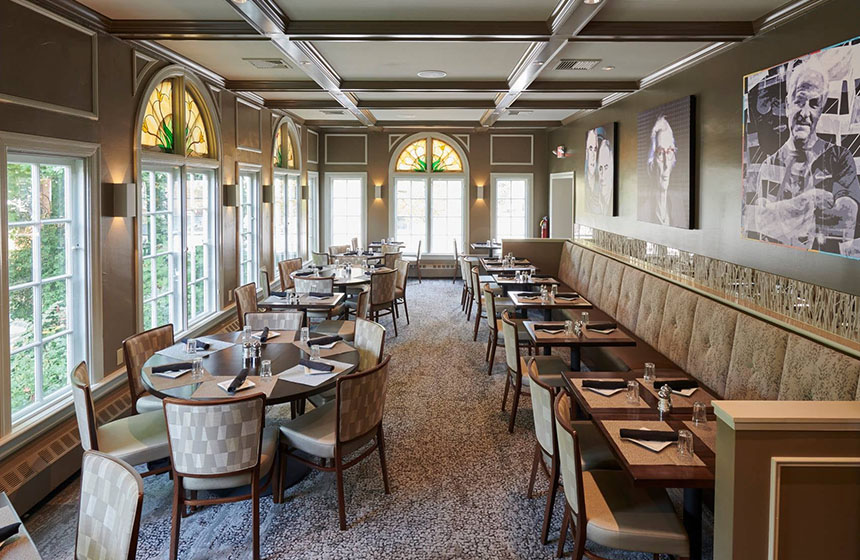 At more than two centuries old, The General Sutter Inn's historic aesthetic "refers to Victorian" instead of simply attempting to replicate it. "A lot of the wallpaper we use has a Damask Victorian design, but has a more contemporary twist to it," says Pendyck. Attracting young people is important to the owner. He doesn't want guests to feel like they are going to their grandmother's house, but he still wants the elements of the Victorian Era.
From repairing and touching up walls and ceilings in the lobby and ballroom, to putting finishing touches on the General Sutter's 16 overnight rooms, The Dudes delivered on keeping the spirit of the inn's past alive, all the while helping prepare it for a busy future.
See how the project came to life:
Ready to breathe fresh live into your commercial space? Get started with a free quote today.
Let's Get Started On Your Project
Our quotes are free! Choose the option that's best for your project.