SoWe Community Murals
The vibrant artwork that connected a neighborhood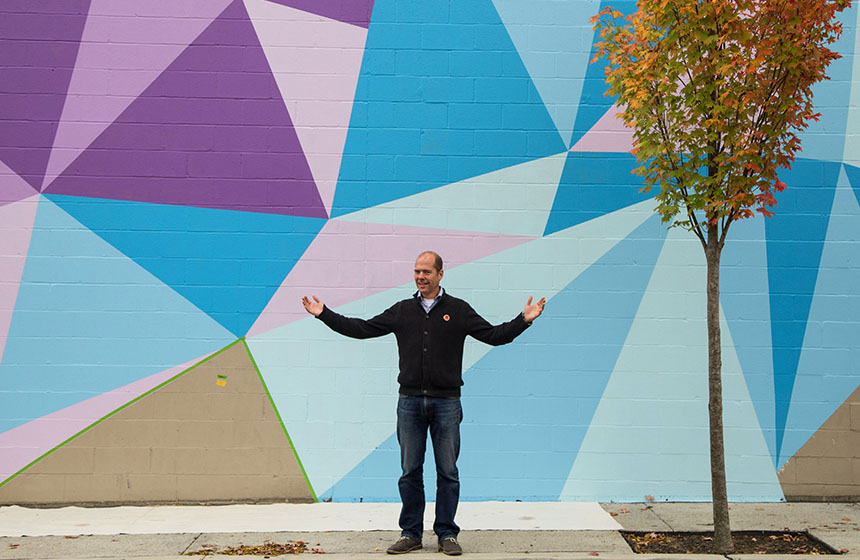 The SoWe Mural Project was a visual arts program that sought to build and foster a stronger sense of community in the Southwest neighborhood of Lancaster, PA known as SoWe. The project was conceived by Two Dudes Painting Company and local artists Amber Kane, Matthew Chapman, and Jonathan Yeager. The hope was to introduce vibrant, colorful design into the neighborhood to promote local pride, community awareness, and artistic expression.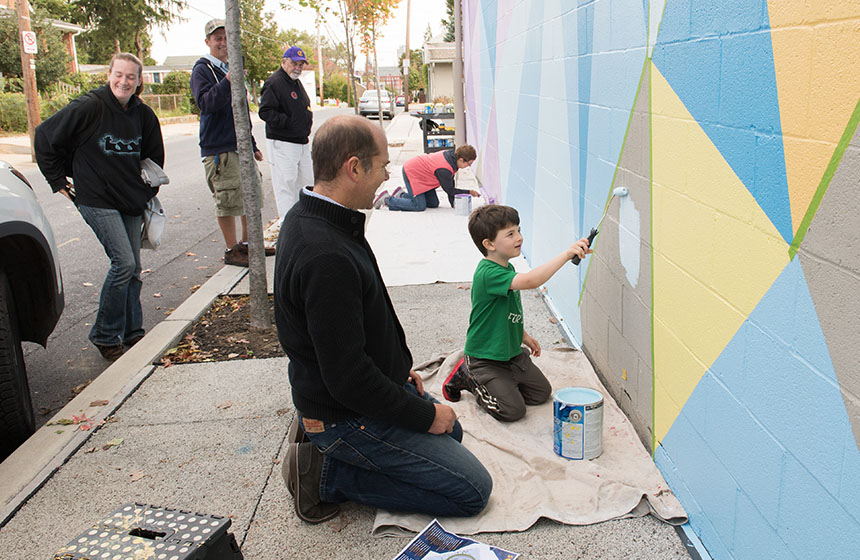 The first large mural was painted by a team of artists on the side of the Two Dudes Painting Company warehouse and stretched approximately 80 feet wide by 16 feet tall. This abstract design then served as inspiration for 27 additional murals throughout the neighborhood.
We asked local artists from across the community to re-interpret the first mural's abstract geometric form and create their own murals. Artists painted a total of 27 "mini" murals (approximately six to twenty square feet) on retaining walls, concrete stair foundations, fences, and other surfaces, creating many unique yet connected artistic moments throughout the community.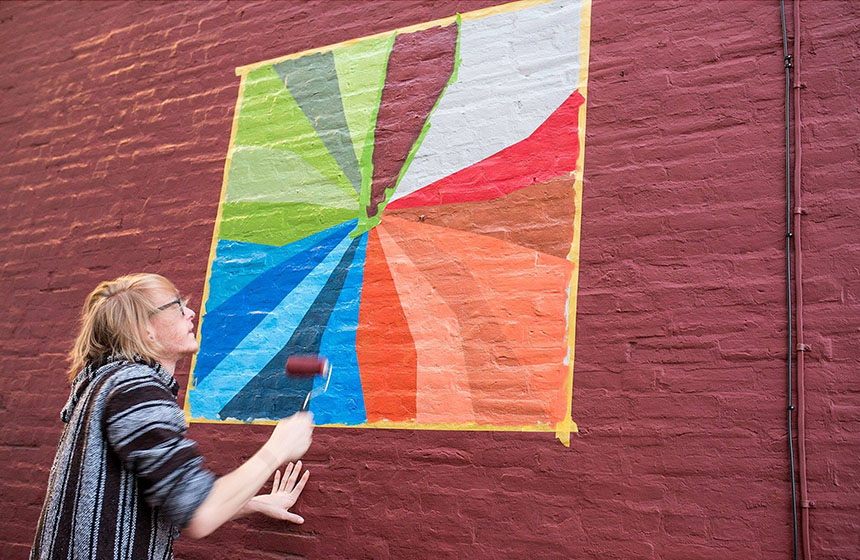 "We are thrilled with the greater sense of pride this project has created for our neighborhood" said Peter Barber, founder of Two Dudes Painting Company.
Let's Get Started On Your Project
Our quotes are free! Choose the option that's best for your project.