An Office Where Modern Meets Historic
Creating a beautiful workspace for the TONO Group with attention to every detail.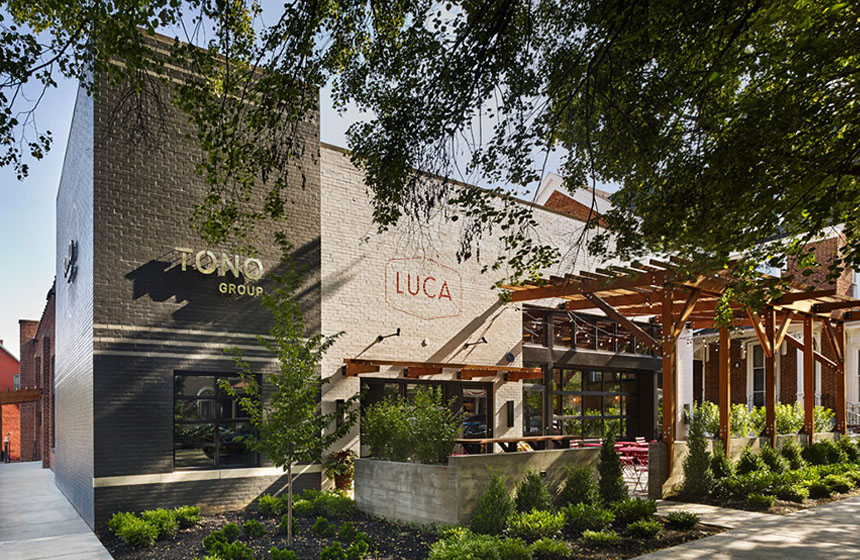 TONO Group is a team of architects, interior designers, builders, and developers who collaborate to create meaningful and memorable places in our community. With a longstanding history of working with Two Dudes, we were thrilled to receive the call to work with them on their new offices on West James Street in Lancaster, PA. Our goal was to bring together details that would customize their new space to reflect the creativity and innovation of the company.
Over their fifteen years in business, TONO has moved a few times. Each time, they've brought in the Dudes to help make their spaces as unique as their brand and service offerings. "Even at the start, [Two Dudes] got what we were about. They took care in giving our historic row home new life as our company's office, and that was really important," says TONO's Managing Principal and Owner, Hunter Johnson, speaking of TONO's first office on East Chestnut Street.
One of our favorite features in the West James Street renovation is the maple horizontal slat walls, which we customized to match the original maple floors throughout the office. These small and extensive details create tangible proof of the thought TONO puts behind each of their projects.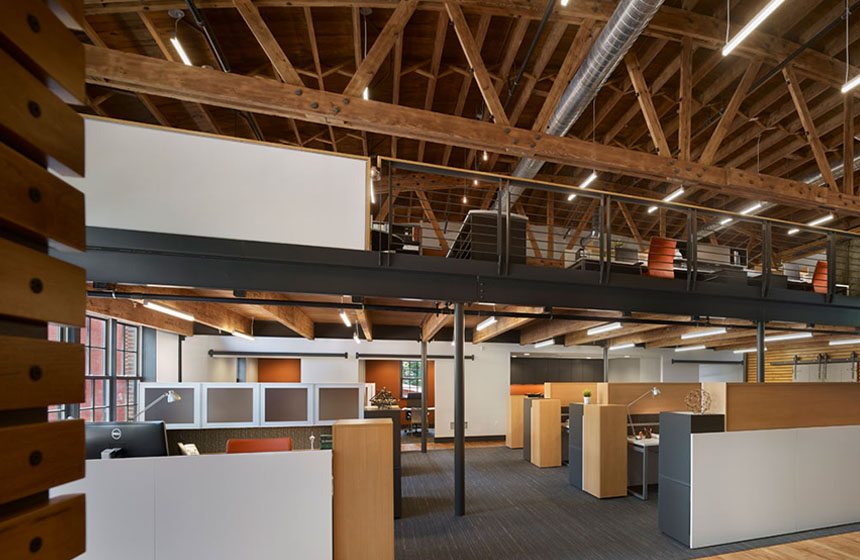 Two Dudes Painting Company worked closely with TONO Group along the way to align each detail. This resulted in a seamless renovation that leaves visitors wondering what remains from the original building's structure, what is re-purposed, and what elements are brand new.
From their staff and visitors to the local news, the resounding consensus is that everything blends as a cohesive whole, inside and out. We were thrilled to collaborated with TONO to ensure the building kept the integrity and character of its pre-existing structure and history while still reflects TONO's innovative brand of today.
Learn more about our attention to detail. Watch our video on the TONO Group's West James St. office: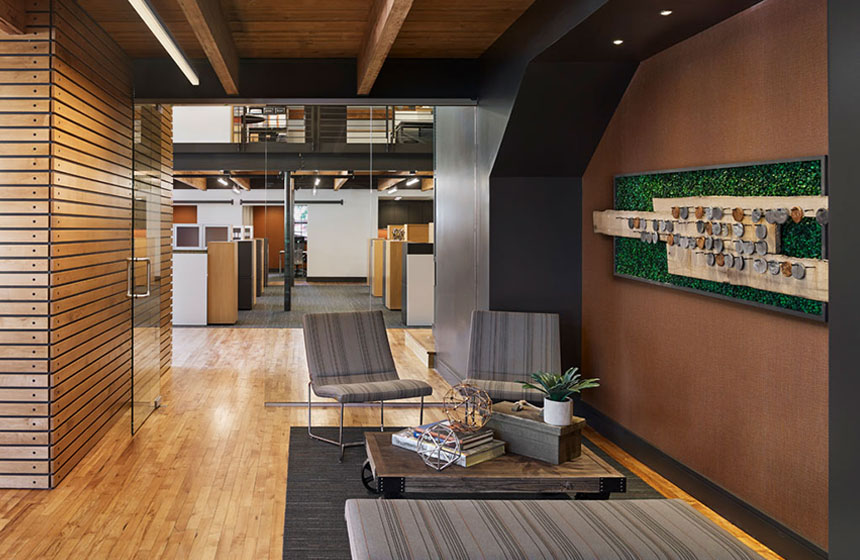 Ready to revitalize your workspace? Start today with a free quote.
Let's Get Started On Your Project
Our quotes are free! Choose the option that's best for your project.