A Family's Cabinet Makeover
Breathing new life into a long-standing family home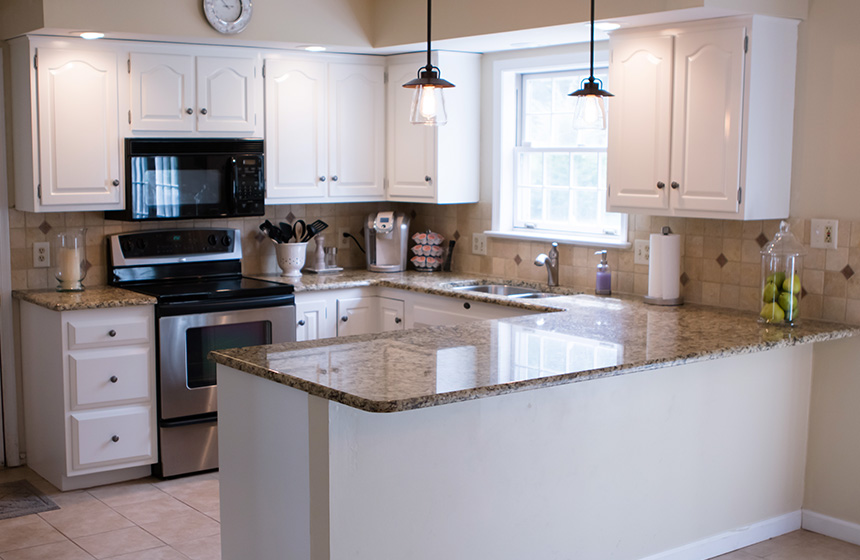 Life seems to happen in the kitchen. It's a room that gets beat up and used the hardest, especially when kids are in the picture. The John family's three children grew up in their Lancaster Township home, so their kitchen has seen its share of spaghetti dinners, baking experiments, and other activities that cause wear and tear. Now that the kids are grown up and living on their own, it was time for a kitchen makeover that would usher in a new phase for the family's original homestead.
Kathy John wanted an easy way to update the kitchen without the hassle and expense of a complete redesign. The home's wooden cabinets are still structurally sound, but years of use meant they needed a refresher.
Enter Two Dudes: during our first visit to the John family home, we quickly removed all the cabinet doors and returned them to our paint shop. Here, our teams applied a factory-like finishing spray that will last for years. We then treated the paint and wood with products onsite to outlast any future damage.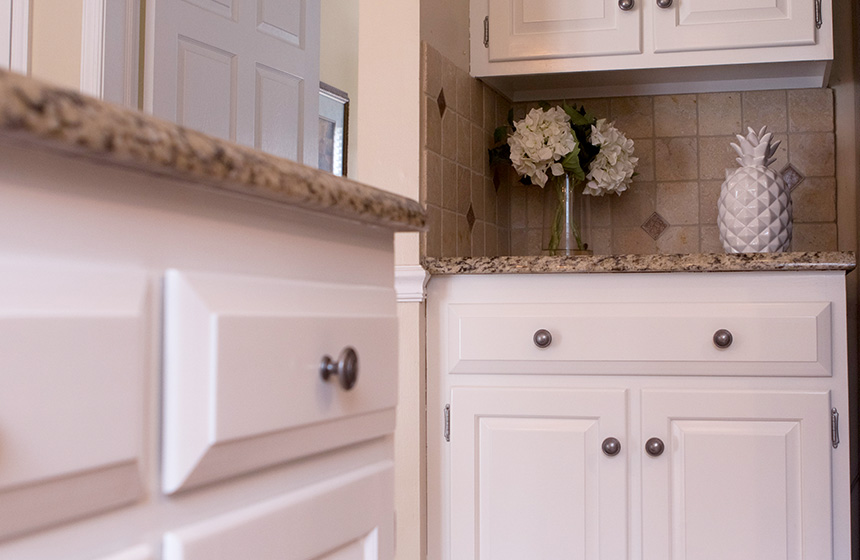 Once we reinstalled the cabinet doors, we put on all the finishing touches: filling in cracks and holes and repainting the hardware to match the new knobs. The result was a dramatic transformation that has prepared the John family's kitchen for the next season of family gatherings.
See how the process unfolded:
Let's get started on your kitchen renovation. Request a free quote today.

"There was a lot of funny banter going on between us. I felt very comfortable with the work they provided."
Kathy John | Lancaster, PA
Let's Get Started On Your Project
Our quotes are free! Choose the option that's best for your project.