A Force for Good
We're committed to pursing a more equitable society for everyone.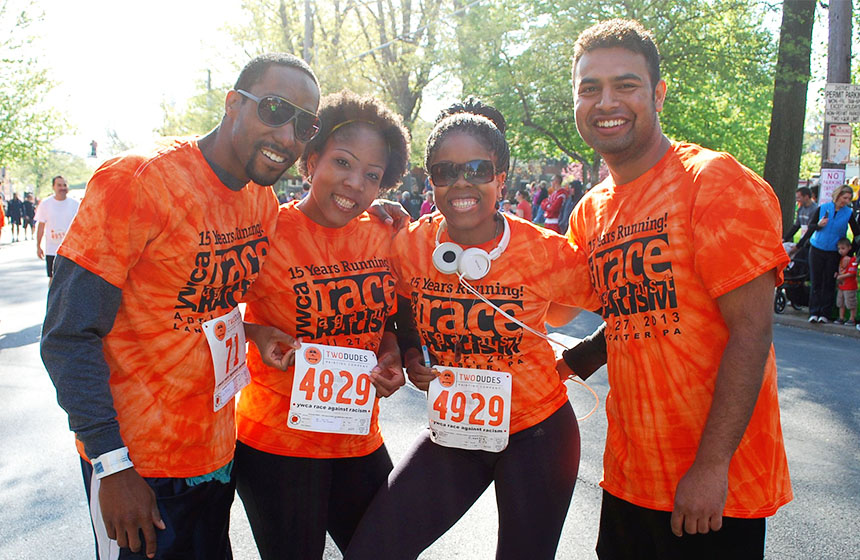 At Two Dudes Painting Company, we know every person is worthy of respect and deserves equal rights. Systemic and institutionalized racism are civil rights and social justice issues that cause irreparable harm to BIPOC (Black, Indigenous, People of Color) communities.
Because we believe business can be a force for good, we hold ourselves to the highest ethical standards in hiring and promoting our employees. We also support organizations and events that seek equality for all and combat discrimination in all its forms. In this spirit, we are proud sponsors of the Lancaster YWCA Race Against Racism.
Each year, over 5,000 people participate in this race, from international runners to casual strollers. While we know a 5K race will not end racism, we believe that raising awareness and financial support for organizations fighting racism and discrimination can make a difference in the lives of our friends, family members, and neighbors. All proceeds from the Race Against Racism support the Center for Racial and Gender Equity (CRGE) and the YWCA's public education programs.
We are proud to strengthen our community by working (and running) together.
Let's Get Started On Your Project
Our quotes are free! Choose the option that's best for your project.